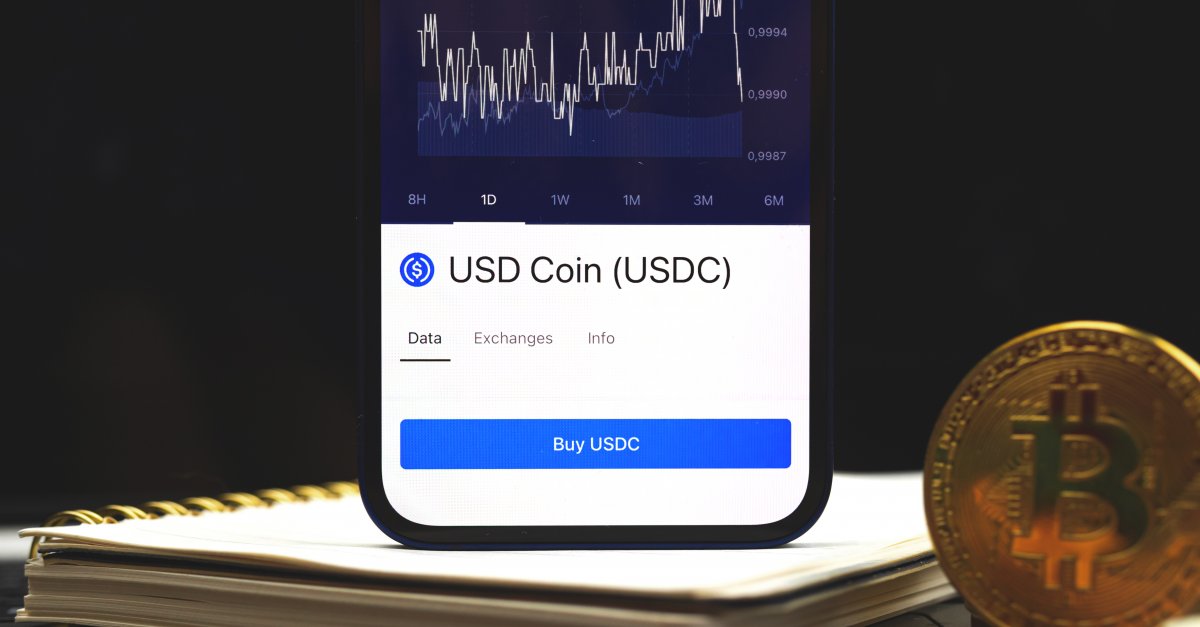 Tether's (USDT) position as the number one stablecoin by market capitalization is under threat from the USDC due to the latter's more favorable regulatory status and decentralized finance (DeFi) capability.
Huobi Ventures, the holding company which includes the Singapore-headquartered cryptocurrency exchange ​​Huobi Global, said in its annual outlook report that the combination of greater regulatory clarity and the rise of DeFi means that USDT could be usurped from its market leading position in the stablecoin sector. 
The blockchain firm explicitly cited the rise of institutional interest in the DeFi sector as a driver for USDC's take-up over the long term. 
USDC to US dollar (USDC/USD) 
"In the stablecoin space USDT is still the leader, with the more compliant USDC growing strongly, favored by institutions, having surpassed half of USDT's market cap, and the top five stablecoins BUSD, UST, and DAI all entering the top 30 market cap rankings."
Huobi pointed to role that stablecoins have played in enabling more assets to be injected into DeFi, thereby accelerating the sector's growth. 
"Stablecoin interaction is an integral part of DeFi's business, and USDC plays an extraordinary role in this – meeting regulatory and institutional needs while freely interacting with on-chain assets in the DeFi protocol," Huobi said in its report.
The firm predicted that the combination of regulatory factors and DeFi capability meant that USDC could potentially succeed USDT as the largest stablecoin protocol by market capitalization. 
USDT to US dollar  (USDT/USD)
"The collapse of institutional trust has driven up user demand for decentralized assets, and we believe decentralized stablecoins such as UST and DAI will gain greater market share in the future, while we look forward to more innovation and experimentation in this space," Huobi said. 
The blockchain firm also predicted the DeFi sector in general will continue to grow over the longer term, albeit at a slower pace than has been seen previously. 
What is your sentiment on USDC/USD?
Vote to see Traders sentiment!
According to Huobi, total locked-in assets as of 31 December 2021, amounted to $238.41bn, a 1,245% increase over the previous year.
Decentralized exchanges thriving
This timeframe, however, ignores the liquidation issues which occurred on a number of DeFi lending platforms in January and which resulted in a short-term loss of confidence in the sector.
The report pointed to decentralized exchanges and DeFi lending as the leading parts of the non-centralized crypto market and said that Curve, MakerDAO, AAVE, and Uniswap are the four largest players with $10bn in locked volumes collectively.
Huobi also cited Convex, Instadapp, and Lido as showing strong volume growth.
Read more